Life - Tony Soloway
Album Design


Tony's second full length album. The 14-track establishes him as a recording artist that carries gentle echoes of the '60s into the harsher climate of the 21st century. The illustration style plays off these gentle echoes.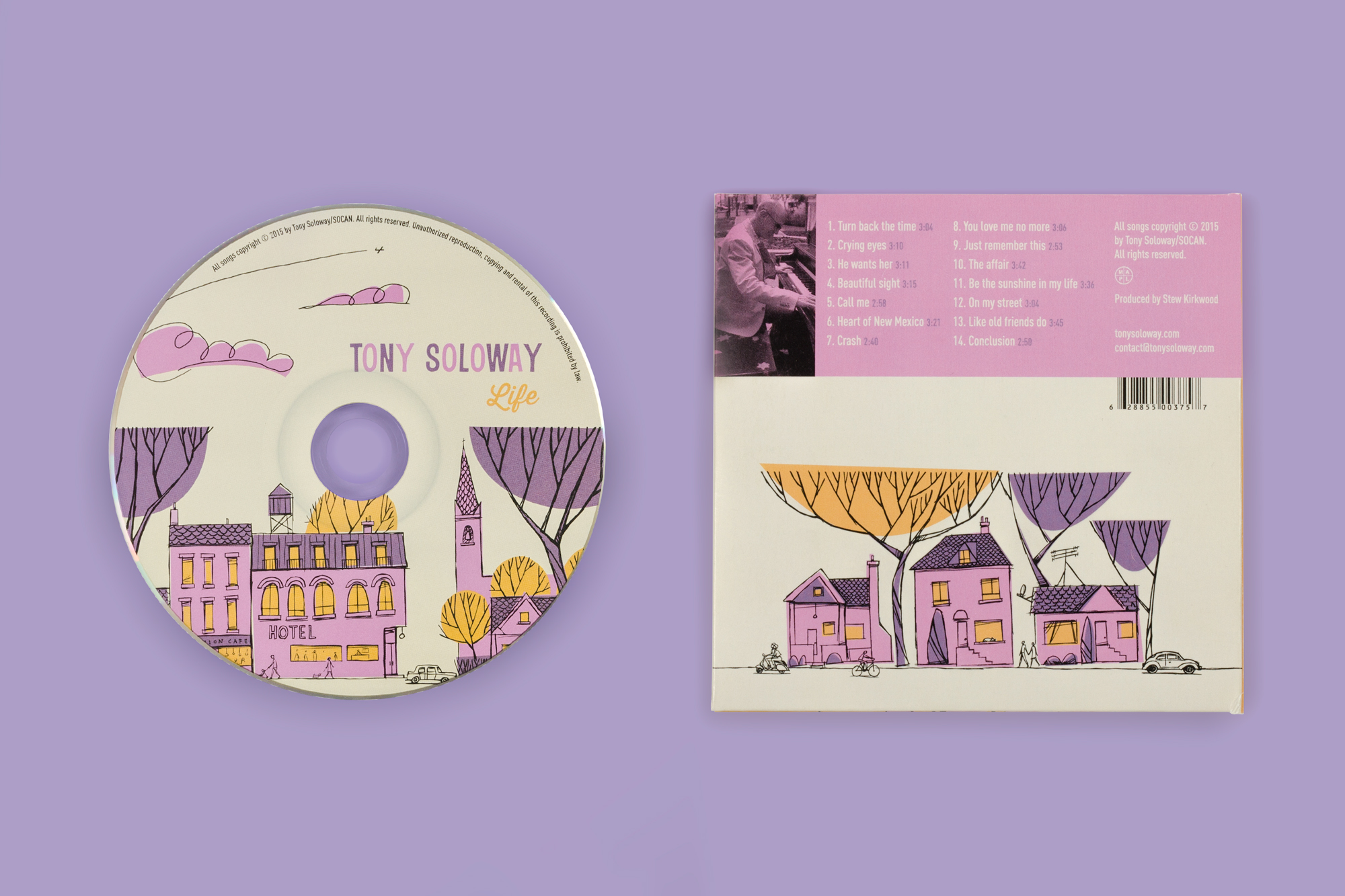 802, 10134 100 Street
Edmonton, AB T5J 0N8
All works © cut&paste design inc.